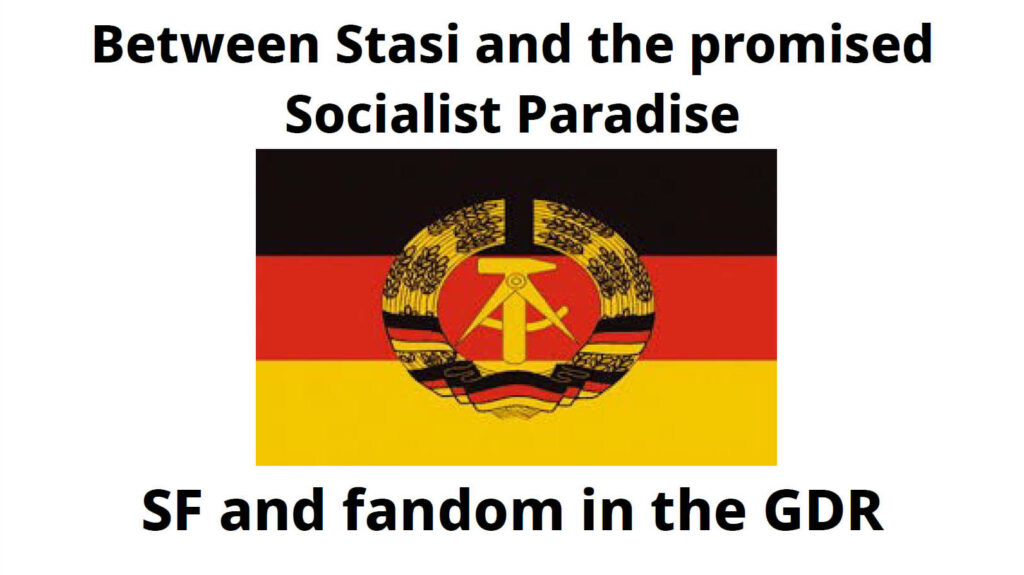 Imagine SF authors whose books had a print-run of 100,000 copies, were sold out within days and could not be reprinted because there was no hard currency left for paper. Or secret service employees who infiltrated SF clubs but were easy to expose because they had no idea about SF. But beware: Being an SF author or reader in the GDR could sometimes destroy your career!
This lecture was recorded at Swecon 2019 – Replicon in Västerås Sweden
Participant: Thomas Recktenwald
The visual presentation can be downloaded here.
The music is from Sands Of Time (Psychadelik Pedestrian) / CC BY-NC 3.0
Podcast: Play in new window | Download
Subscribe: Apple Podcasts | RSS