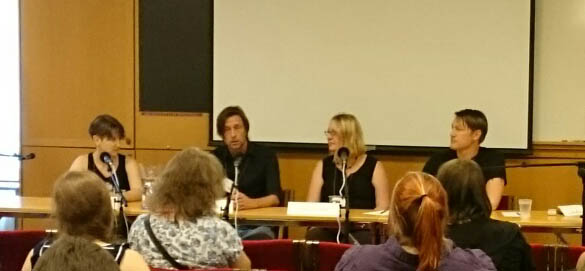 Panel at Swecon 2015 – Confuse in Linköping.
How do you invent names for your invented characters? Names that should fit with your, sometimes invented, places and cultures or with a certain time period. What mistakes can be made?
Participants: Kristina Hård, Thomas Årnfelt, Marcus Olausson and it was moderated by Suzanne van Rooyen.
The music is from Sands Of Time (Psychadelik Pedestrian) / CC BY-NC 3.0
Podcast: Play in new window | Download
Subscribe: Apple Podcasts | RSS