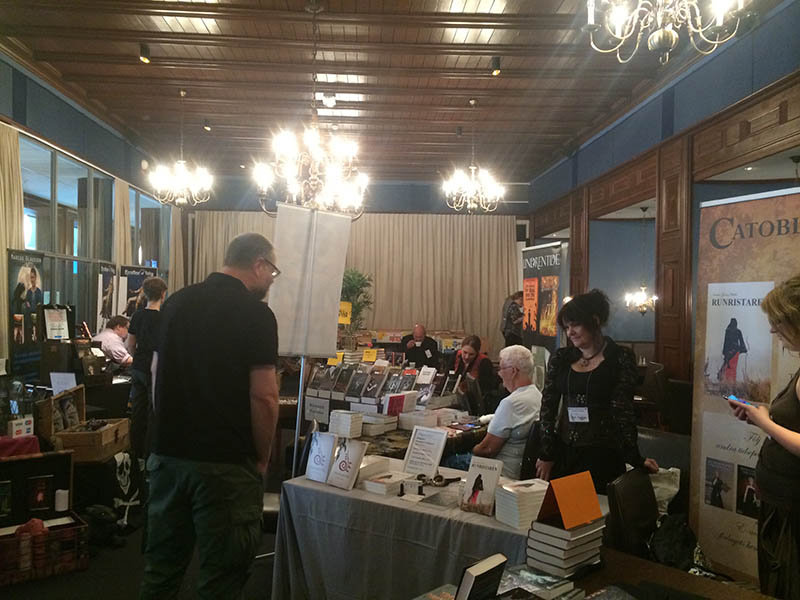 Conventions today and tomorrow (an hour of navel-gazing)
SF conventions in Sweden are continuously developing. New young fans arrive. The panel will discuss how the conventions are changing. What is expected from programme items and activities today? Has a Fan Guest of Honour any function today? Do we need a convention booklet? What is the role of the bar? Do we long for the banquet? How will and should the conventions develop? How are they influenced by the fact that many new authors are present and want to market themselves and their books? What is done abroad that is worth testing here? Are there any conclusions from Archipelacon?
This panel was recorded at Swecon 2015 – Confuse in Linköping – Sweden.
Participants:  Saija Kyllönen, Anna Davour, Johan Anglemark, Eva Holmquist, Fia Karlsson and moderated by Karl-Johan Norén.
The music is from Sands Of Time (Psychadelik Pedestrian) / CC BY-NC 3.0
Podcast: Play in new window | Download
Subscribe: Apple Podcasts | RSS